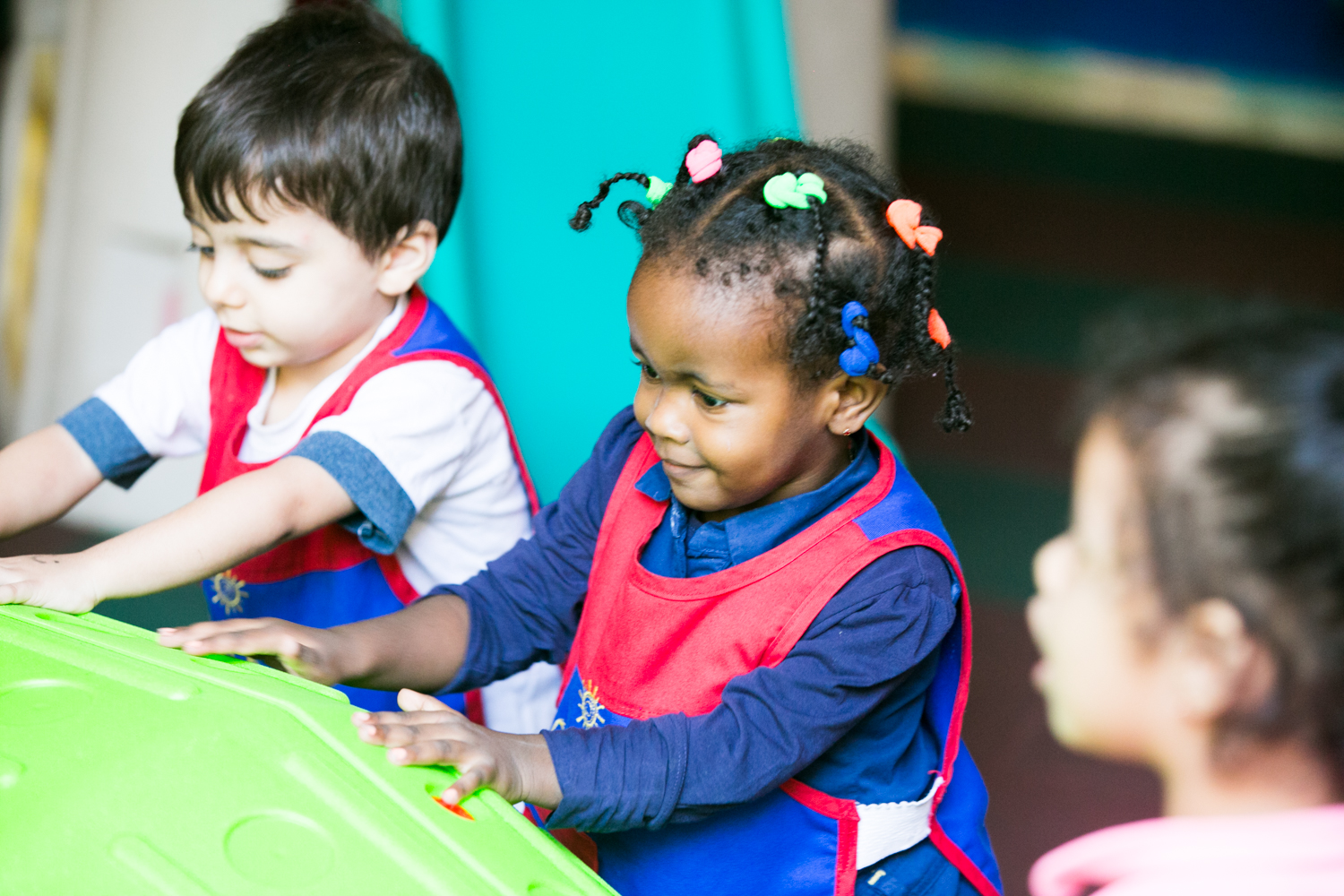 Early Childhood Development
Why Invest?
Moved by the plight of one migrant domestic worker, two individuals - Ms. Steph Christensen and Rev. Dr. Robert Hamd decided to open an early childhood development center. Several years later, under Robert Hamd's leadership, the organization has developed into a Christian NGO.
​
The Philemon Project's GROW Early Childhood Development (ECD) Center was created to provide underserved Lebanese, migrant, and refugee children with the best possible early childhood development program, an approach that should significantly narrow race- and income-based achievement gaps. Additionally, we work to improve family situations by helping these children's parent(s) through our adult mentoring program.
To date, approximately 250 million people—one out of every 33 people around the world—are living away from their homelands. Approximately 42 million have been forcibly uprooted, including 16 million refugees and 26 million people who are internally displaced. The issue has become so far-reaching that some scholars refer to the current period of history as "the age of migration" (Castles and Miller, 2009).
​
Lebanon, with a total indigenous population of 4.5 million people, also hosts more than 1.5 million documented Syrian refugees and 800,000 documented migrants working in Lebanon. According to many scholars, the Syrian refugee crisis is the largest in terms of displaced peoples since World War II.
​
Currently, Lebanon does not provide adequate social services to support poor Lebanese, migrant workers, and refugees. Preschools are in abundance in Lebanon, but all charge fees well beyond the reach of the families of poor Lebanese, let alone migrant or refugee families. Illegal facilities also exist, but offer overcrowded, understaffed conditions—some resemble prisons more than preschools. We investigated two preschools for migrant workers' children in Nabaa, and documented overcrowded conditions and abuse. One heartbreaking example: children tied to their chairs for long periods of time with pacifiers to keep them silent. The "care" room held only a mattress on the floor and a large screen TV - no toys, no books, and no space for the children to move and play. The Rev. Dr. Hikmat Kashouh, senior pastor of Resurrection Church Beirut, wholeheartedly supports our work and believes our methodology and outcomes not only make a tangible impact to touch and transform the underserved indigenous Lebanese, Syrian refugee, and migrant children in Lebanon with the love of Christ, but also make a strongly positive social impact on society.
​
GROW's vision is to grow whole and healthy children, who can then mature into whole and healthy adults. Our desire is to expand our current facility to receive more children, and eventually replicate the work of our Christian early childhood development and adult mentoring program in other areas of Lebanon.
​
If you or your church would like to learn more about partnering with The Philemon Project, please contact us.
Many of the children who attend GROW entered with limited language, social, and cognitive abilities. Since entering our center, many have rapidly grown and flourished due to the enriching education and care they receive. Many of our children can speak English, Arabic, and their own mother tongue seamlessly. Their parent(s) also grow. They observe the changes in their children, start to become real partners in their children's development experience, and know that it is the Church - the hands and feet of Christ - providing this support to them.
Significant Elements of the
Philemon Project's GROW Ministry
Builds on mental development skills introduced through children's creative play, stories, reading, and games with complex rules.
Introduces children to community development skills such as sharing, problem-solving, and empathy.
Teaches children the love of God through Jesus using songs, creative role-play, crafts, and stories.
GROW welcomes underserved children and families from all ethnicities and religious backgrounds, providing a healthy place for children ages one (1) to four (4) years old to explore their world and grow: cognitively, socially and spiritually.
GROW trains its staff in the best practices of early childhood development and empowers them to facilitate pro-social behavior, provide activities that foster appropriate social, cognitive and emotional skills, provide necessary assistance to students' parent(s), and develop a social network with the community—all within a Christian worldview.